WISPA - MEGA URGENT RESCUE SPACE NEEDED (not for rehoming). PTS Mon 8/10.
SBT male, 1-2yrs, entire. A charming, chatty chappie who is really popular with pound staff. Stunningly beautiful example of his breed - such a handsome boy with gorgeous chocolate/mahogany brindle colouring and Pantene shiny coat! Wispa is fantastic with people but doesn't seem that keen on other dogs so this will need work. Wispa has already overstayed at the pound by several weeks and is now on the PTS list.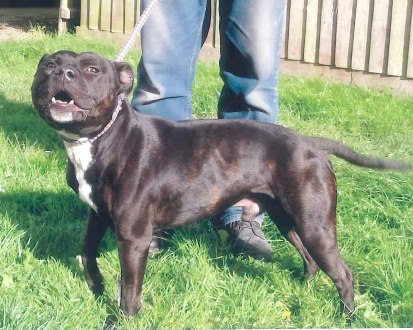 Just got a call and Wispa is safe thank god


Will get his transport run up now.
safe going now to same place as the fluff ball

Off to Rescue remedies today Yeah!

---
Permissions in this forum:
You
cannot
reply to topics in this forum