RGENT RESCUE SPACE NEEDED (Not ready for rehoming)
SPUD - Will be PTS Monday 5th July
Brindle SBT entire male. A very nice, quiet older gentleman, approx 9-10 yrs old. Spud seems fine with other dogs from what the warden and kennel staff have seen. He also saw a cat and didn't react but would need further testing to confirm. Spud is not vaccinated at present.
Spud will be put to sleep on 5th August 2013 if no suitable rescue space is found and no funds are available for emergency boarding.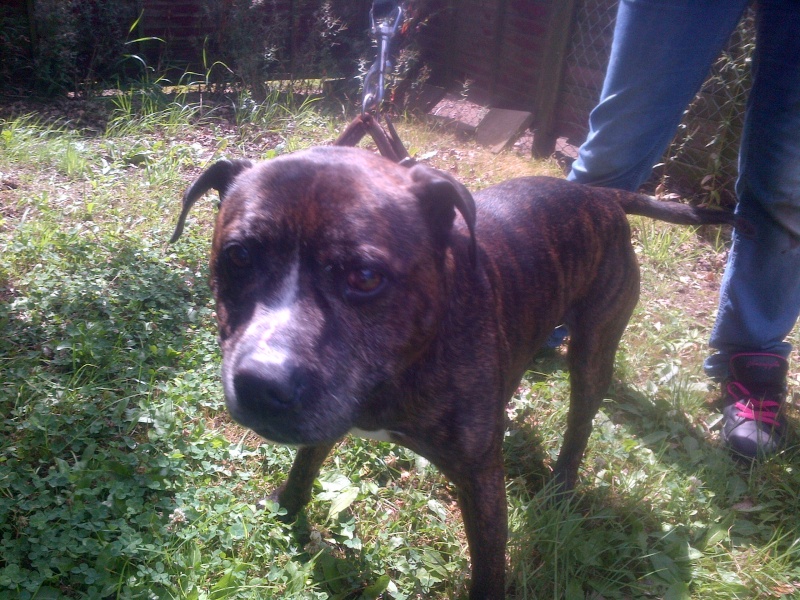 Best news of the day Yeah our Spud has a most fabulous rescue!

---
Permissions in this forum:
You
cannot
reply to topics in this forum