Prayers and Positivity needed for disabled dog Poppet.
Remember Poppet? This adorable snuggle bunny found herself abandoned and in the pound at just 12 months old. Poppet has severe luxating patellas in both legs - her knees slip out of joint with every step, giving way without notice and leaving her very unsteady on her feet and unable to run and play like other dogs.
Poppet left the pound before Christmas and went to rescue, where we hoped she would get the specialist treatment she needed to correct both legs and allow her to live a pain-free life.
Whilst in rescue Poppet had the first of two major operations to repair her joints. Unfortunately, with a number of special-care dogs needing additional support, the rescue found itself unable to provide the intensive, specialist aftercare Poppet needed following her operation, and so Poppet was returned to the care of Safe and Sound a couple of weeks after her first operation.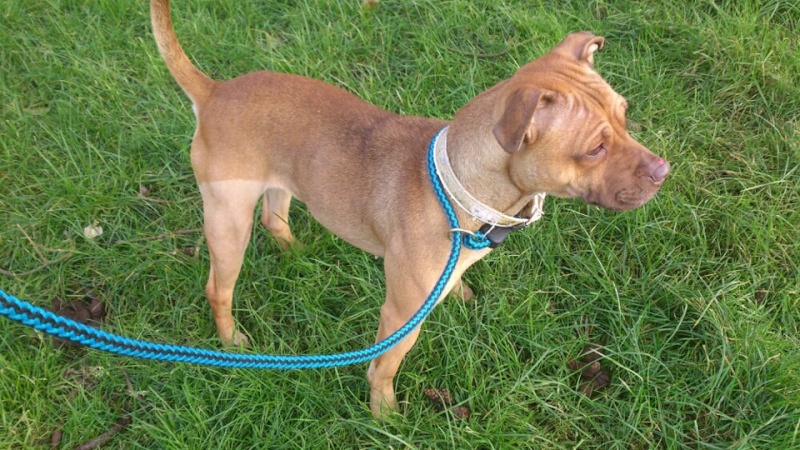 Poppet is now recouperating in the care of our expert kennel team, on strict crate rest for the next few months. After a major operation like this, total crate rest is essential if the legs are to heal correctly.
Worryingly, our vet has advised us that the operation Poppet had whilst in rescue may not have been carried out in the way he would've expected. Our vet is unsure if the surgery that was done previously will be successful or not as at present the joint appears to be in the wrong position. He is hoping the leg may right itself with rest and most back into the correct alignment, but there is no guarantee of this. We will know in approximately two weeks whether or not the surgery has been effective and whether we will need to put poor Poppet through yet another major procedure.
Only once this first leg is correctly aligned and healed can we begin to think about operating on the second.
So the road to recovery is a very long one for poor Poppet.
Please please keep her in your thoughts and prayers. She will need all our support in the coming months
Last edited by Wendy A on Tue Jul 02, 2013 7:22 pm; edited 1 time in total
Poppet hopefully will be going back for an operation again very soon, will update more when we know
Hello efferyone! I haff sum newsie. BIG newsie. Poppet's leggie is MENDED! I did go to see Mr V.E.T. and de nice nurses yesterdays. They did haff a good looksie at my leggie and watched Poppet walksing. Mr V.E.T. says I don't haff to be in my crate anymore and he don't haff to check my leggie again. Poppet is fixed and Poppet is FREEEEEEEEEE. Mr James says I mustn't get carried aways; I is only allowed mini walks on a flexi lead at de moment. Poppet is very happy now. Here I is on me way from de vets.
Poppet moving today she will be spayed down South and then she has a forever home to go to, we are so happy for Poppet

hopefully she will be in her home by weekend

Beautiful girl is ow in the vets to be spayed today, we will be announcing something more very soon

watch this space!
Some exciting news for Poppet fans! Poppet is one of our long term emergency boarding dogs. She came in requiring substantial orthopaedic surgery and has been in our care for many months now while we addressed her medical needs. Here's Poppet to explain the latest news...
"Hello efferybody! I haff some newsie! BIG newsie! I haff adopted some human beans! TWO of dem! Now that my pawly leggies is both haff bin mended and I haff the ALL CLEARS from Mr V.E.T, I haff decided that de time is rights for Poppet to looks after some people agains.
Poppet haff been VERY busy the past week or twos. A few weeks ago a luffly family did contact Mrs Angis and Mrs Wendys to ask if I would likes to come and live wiv dem. Mrs Wendys said they sounded like a perfect family for Poppet to takes care off, so she did send a fol-un-teer to meets dem. In de meantime, I haff had to haff ANNUVER op-er-a-shun, dis time dey did takes some of my lady bits away. How rudes! Paw Poppets! I shall be haffing words with Mrs Angi and Mrs Wendys about dat bit!
Anyways, I haff now moved in with Mr Matts and Mrs Kimberlies, my new foreffer fambly. I shall do my bests to takes good care of dem boths, I promise. Here I is meetings my new famblies for de first time.
Luff Poppet xxx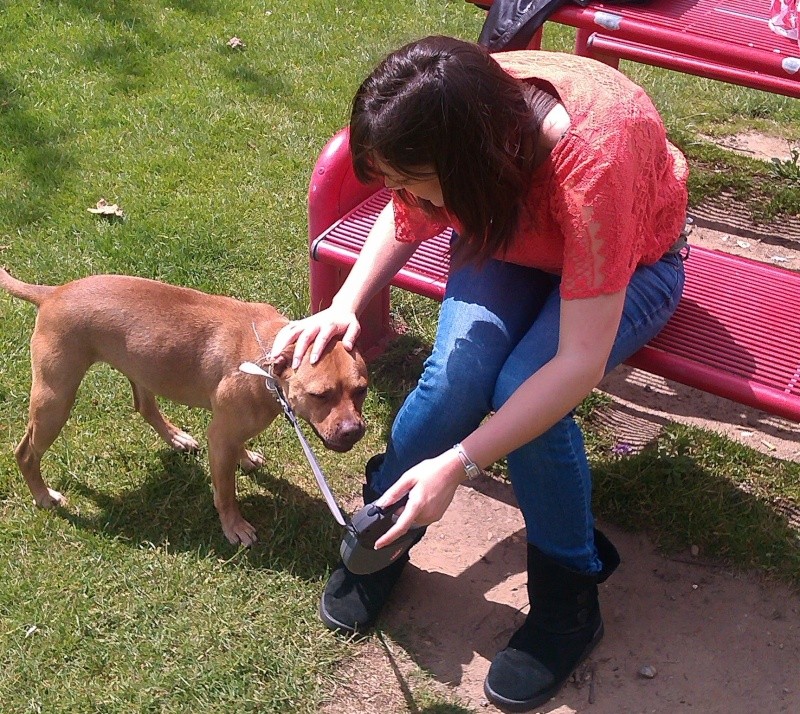 ---
Permissions in this forum:
You
cannot
reply to topics in this forum